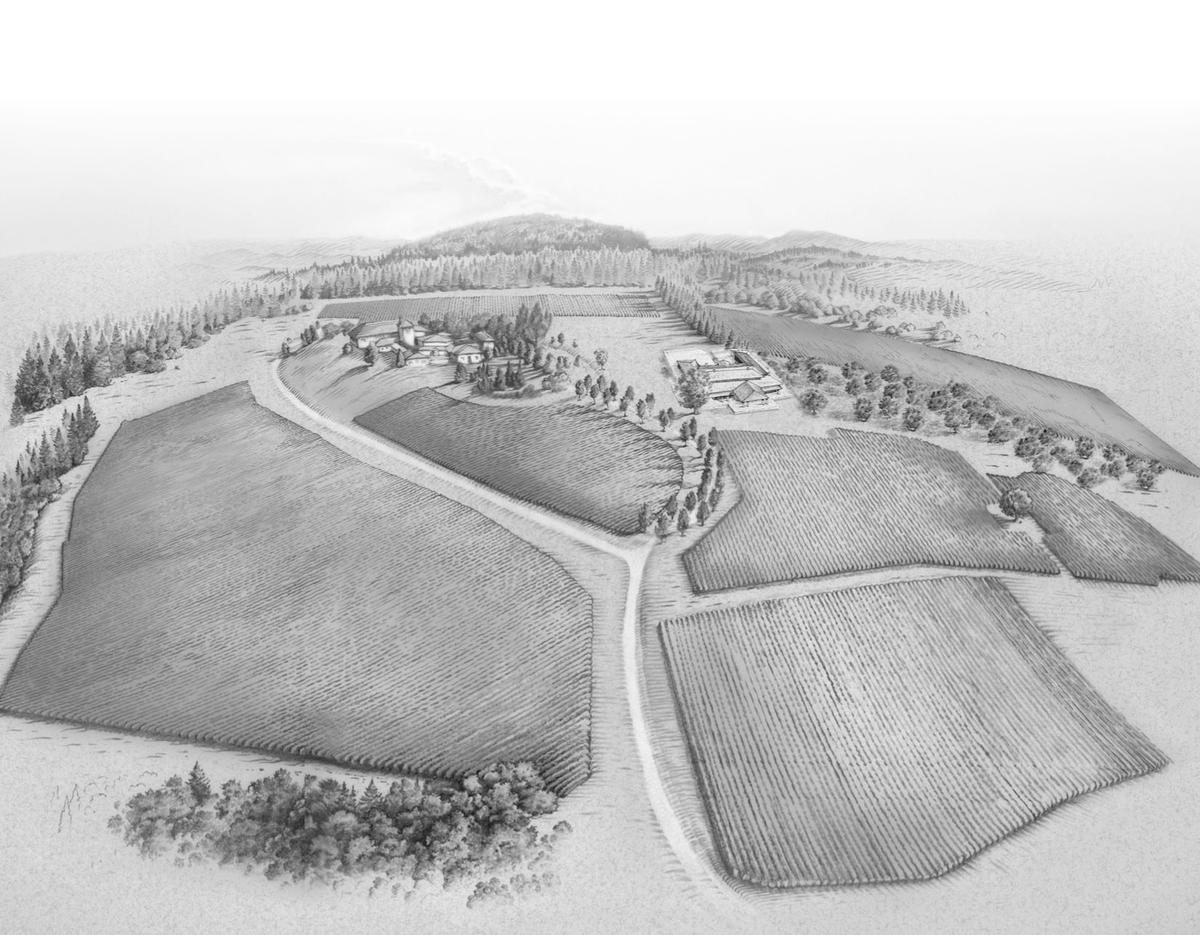 Visit Us
Phone:

503.864.4600

Fax:

HOSPITALITY@DOMAINESERENE.COM

Our Address:

6555 N.E. Hilltop Lane, Dayton, OR 97114
Hours of operation:
HOLIDAY CLOSURES:
Domaine Serene will be closed for the following upcoming holidays: Thanksgiving (11/23), Christmas Eve (12/24), Christmas Day (12/25), and New Year's Day (1/1).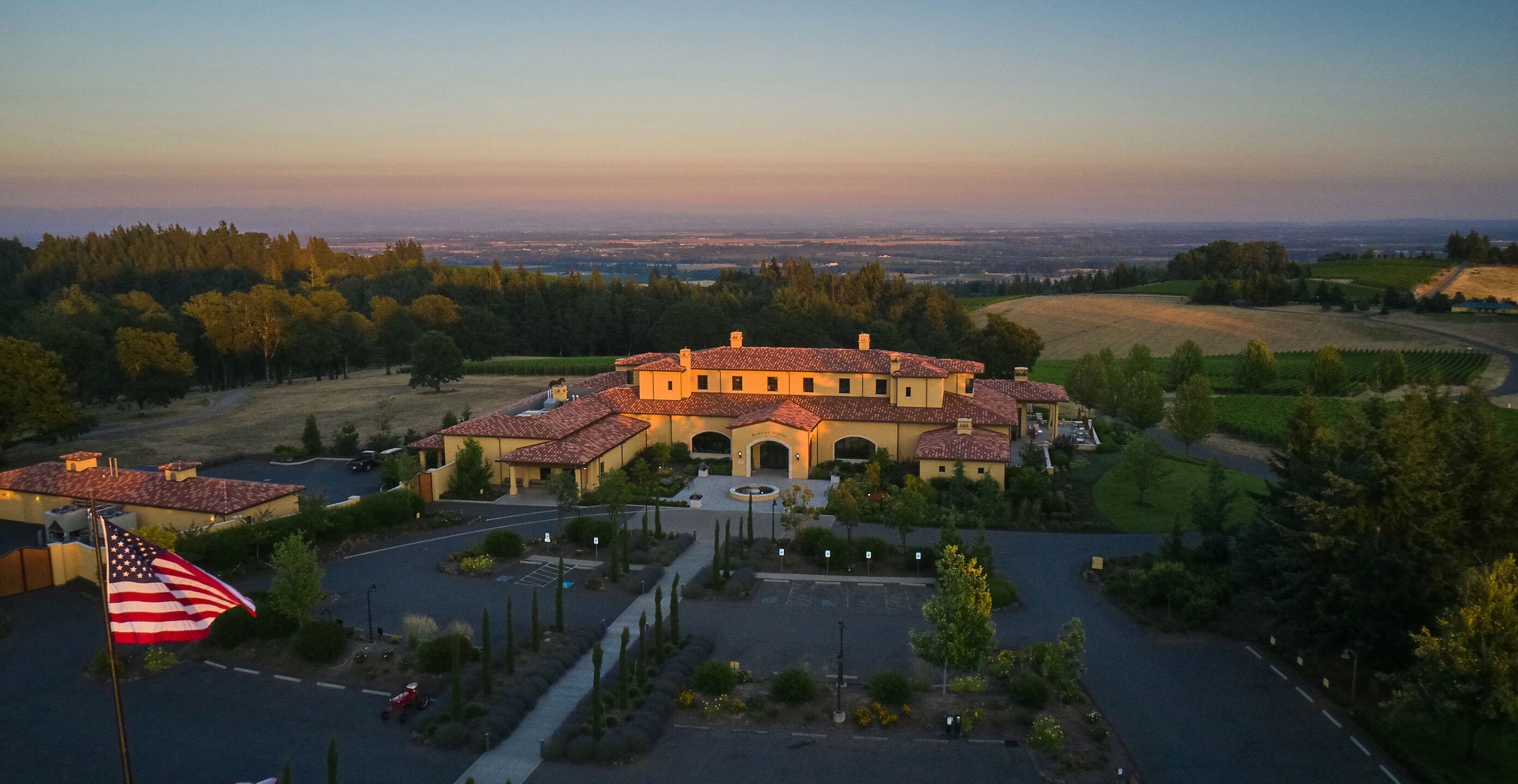 The Clubhouse at Domaine Serene
Directions
Airport to 1-205 South. Take exit to I-84 WEST. Follow signs to Portland and I-5 to Salem. 1-5 to exit 294 Tigard and 99W. Follow 99W through Tigard, Sherwood, Newberg and Dundee. Stay on 99W. About 3 miles past Dundee, look for a truck weigh station on the right. Immediately past the truck weight station, turn RIGHT on McDougall Road. Travel 0.2 miles and turn RIGHT on Breyman Orchards Road. Follow Breyman Orchards up the hill 1.7 miles (stay on pavement). Turn LEFT on Hilltop Lane and follow Hilltop to Domaine Serene.
I-5 to Tigard Exit (99W) Continue on 99W through Tigard, Sherwood, Newberg and Dundee. Approximately 3 miles past Dundee, look for the weigh station on right. TURN RIGHT immediately past the weigh station on McDougall Road. Turn right on Breyman Orchards Road. Travel 1.7 miles. Turn left on Hilltop Lane. Follow Hilltop to winery.
99W or Hwy 18. Just past the 99W/Hwy 18 interchange look for a center turn lane. Prepare to turn left just before the weigh station on McDougall Road. Turn right on Breyman Orchards Road. Travel 1.7 miles, turn left on Hilltop Lane.
FAQ
The Clubhouse is open daily for tasting experiences beginning at 11:00 a.m. Most tasting experiences are approximately 90 minutes long. 4:00 p.m. is the final seating of the day and we stay open for the duration of the tasting experiences at that time. If your reservation is at 4:00 p.m., please arrive no later than 4:15 p.m. to allow time to enjoy the full tasting flight experience.
Reservations are strongly encouraged to secure a seated tasting flight experience. Reservations are available at exploretock.com/domaineserenewinery.  If visiting without a reservation, walk-ins are accepted for casual wines-by-the-glass or bottle from the host stand bar at The Clubhouse. Some seated tastings may also be available if staffing allows.
The maximum party size at The Clubhouse is set to 8 people, including children and non-drinkers. Party sizes of 9-16 people are considered a large party reservation and result in a minimum spend requirement for the table and will be held in a separate area. To inquire about a large party booking, please call us at 503-864-4600 or email us at hospitality@domaineserene.com.
The Clubhouse welcomes guests of all ages. We offer high chairs, booster seats, and coloring pages. Please include any children in your total party size, so we can ensure to prepare a table large enough for your group. Any guest under the age of 21 must always be accompanied by an adult.
Leashed dogs are welcome and encouraged on our patio. Indoor seating is permitted for trained service animals. Thank you for ensuring the comfort of other guests by picking up after your pet.
We are pleased to offer a light-fare food menu. Pre-orders are not necessary. You may order your selections with your Wine Specialist or Sommelier at the table while here. Please do not bring in any outside food or beverages to consume onsite, including picnics, lunches, cakes, and soft drinks. For full wine and food meal experiences, please visit our Domaine Serene Wine Lounges in Lake Oswego or Bend.
During spring and summer, patio seating is on a first-come, first-served basis dependent upon weather and air quality. If there is an available table outside at the time of your arrival, the Guest Services team is happy to prepare a patio table for your group. The best chance to ensure a spot on the patio is to arrange for an 11:00 a.m. reservation.
For the safety of our vineyards, we are a non-smoking campus. There are no smoking areas available at Domaine Serene Vineyards & Winery.
We understand that plans change. If you need to cancel your reservation, we respectfully request a 24-hour notice. If Domaine Serene is not provided 24-hour notice for cancellation, a fee of $25/person will be applied to your card on file. If Domaine Serene is not notified of your cancellation, a no-show fee of $50/person will be applied to your card on file.
Certain member events are subject to special event cancellation policies which may require 72-hour notice for cancellations.
Rideshare apps are not available in the Dundee Hills. Please arrange safe transportation to and from your tasting reservation. Please contact us at hospitality@domaineserene.com if you are interested in learning about our favorite towncar drivers, taxis, and tour operators in the area.
Helicopter Tours are a beautiful way to explore wine country. Domaine Serene is proud to have a helicopter landing pad available with advance permission.
Recreational vehicles are welcomed for guests enjoying a tasting, however not permitted for overnight guests. Please be aware that streets leading up to the winery are narrow with several turns and trees. Guests are cautioned to take this under consideration before commuting with recreational vehicles.
Four guest houses are located on the Domaine Serene Vineyards & Winery grounds accessible exclusively to our wine club members using their Membership Reward Points. To join membership and begin accruing reward points, please visit domaineserene.com/Membership.
Domaine Serene Vineyards & Winery is a beautiful backdrop for any occasion. Professional photography is available to wine club members with advance permission. Please contact us at hospitality@domaineserene.com for more information. For wedding photography questions please see the Weddings page FAQ section. 
Explore more Domaine Serene