November 15, 2019

/

Recipes
2018 Côte Sud Vineyard Pinot Noir paired with Grilled Pork Tenderloin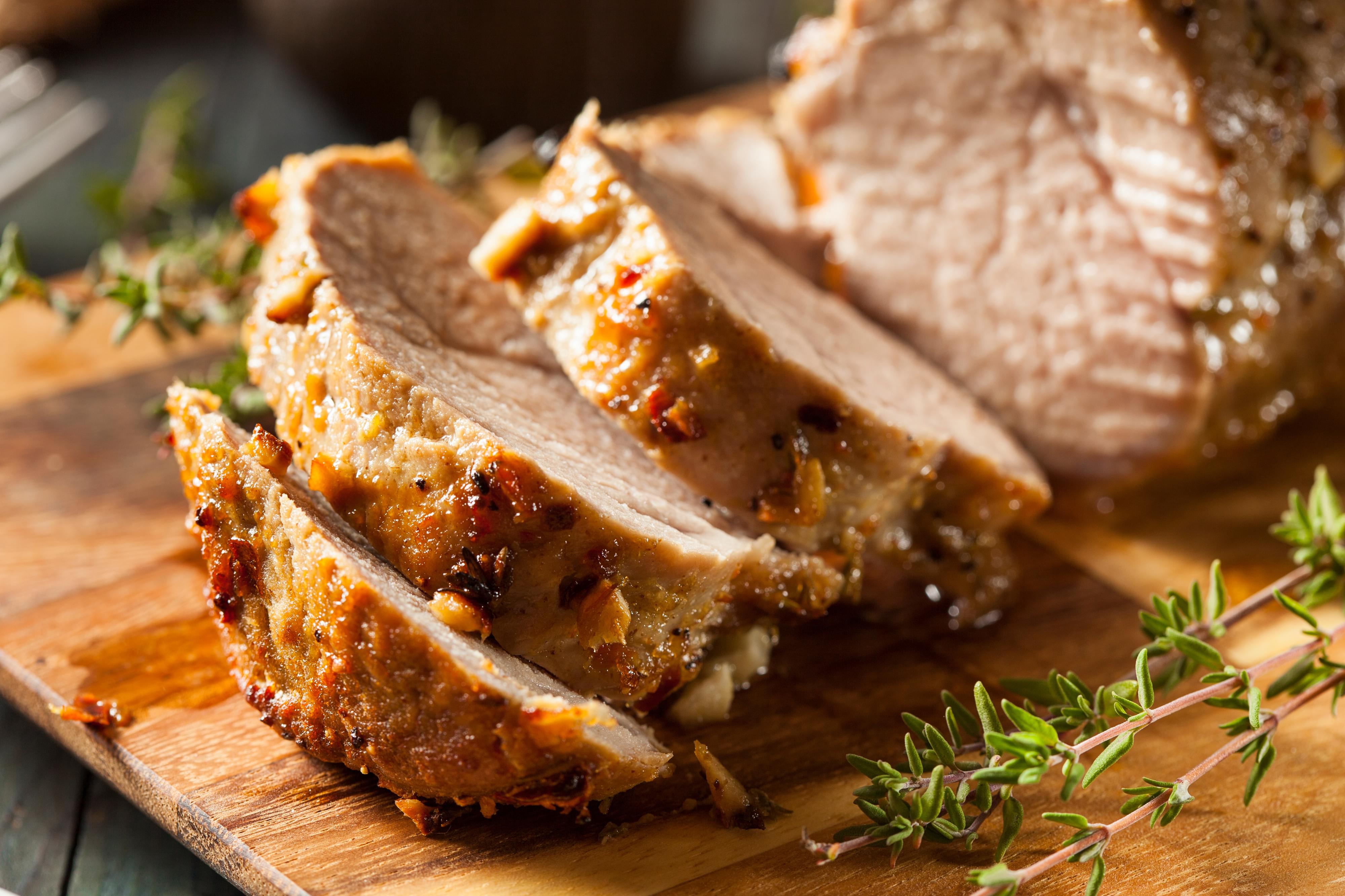 2018 Côte Sud Vineyard Pinot Noir paired with Grilled Pork Tenderloin
Skill: intermediate Serves: 4
The 2018 Côte Sud Vineyard Pinot Noir is a versatile wine with a distinct richness, minerality and dark fruit we have come to recognize from this vineyard. One of my favorite food pairings with this wine is Pork Tenderloin. Lean yet flavorful, this dish transforms the wine, bringing out secondary notes of candied cherry and a smooth, elegant mouthfeel.
Ingredients
4 pork tenderloins
1 cup dry sage
2 cups kosher salt
8 dried figs
1 ½ cups cups Israeli couscous
1 lemon zested
1 bunch parsley
1 shallot
6 oz baby kale
1 tsp sherry vinegar
neutral oil, such as canola or grapeseed
olive oil
Directions
Salt and Sage Pork Rub: Combine salt and dry sage in a mixing bowl until fully incorporated.
Season pork tenderloins with the rub and let sit in the refrigerator for at least 4 hours, or as long as possible to brine the meat, resulting in juicy and well-seasoned pork tenderloin.
Couscous: In a medium pot, bring 2 ½ cups of water to a rolling boil.
Add the couscous and stir ensuring none of the product sticks to the bottom of the pot.
Reduce the water to a rolling simmer and cook for 20 minutes, or until the couscous is tender but not mushy and overcooked. Drain the couscous onto a sheet pan.
Dress the couscous with 2 tablespoons of olive oil and mix. Once the couscous has fully cooled, mix with half the bunch of parsley, lemon zest, 1 tablespoon olive oil, and salt. This step can be done the night before.
Grilled Tenderloins and Salsa: Pull the tenderloins from the refrigerator, allowing them to come to room temperature.
Heat an outdoor grill (propane or charcoal) to have one side hot and the other side at medium-to-low temperature.
Reconstitute the dried figs in hot water for 15-25 minutes. Let the figs cool. Once chilled, roughly chop the figs. Finely chop parsley and mince the shallot.
In a mixing bowl, add the cut figs, shallot, remaining parsley, a splash of sherry vinegar, and enough olive oil to cover the ingredients. Adjust the seasoning with salt.
Rub the tenderloins in cooking oil. Place on the hot side of the grill, ensuring the meat is evenly caramelized.
Once the tenderloins are "marked," finish cooking on the medium-low part of the grill, turning often to ensure even cooking. The meat should reach 145° F on a meat thermometer.
Rest the meat for 5 minutes.
Plating: In a small mixing bowl, dress the baby kale with olive oil, lemon juice, salt, and pepper.
On four plates, place a line of the tempered couscous in the center. Adorn the couscous with the tenderloins, and garnish with a generous spoonful of fig salsa.
Garnish with the baby kale salad.