September 15, 2021

/

Recipes
2018 Etoile Vineyard Chardonnay paired with Seared Petrale Sole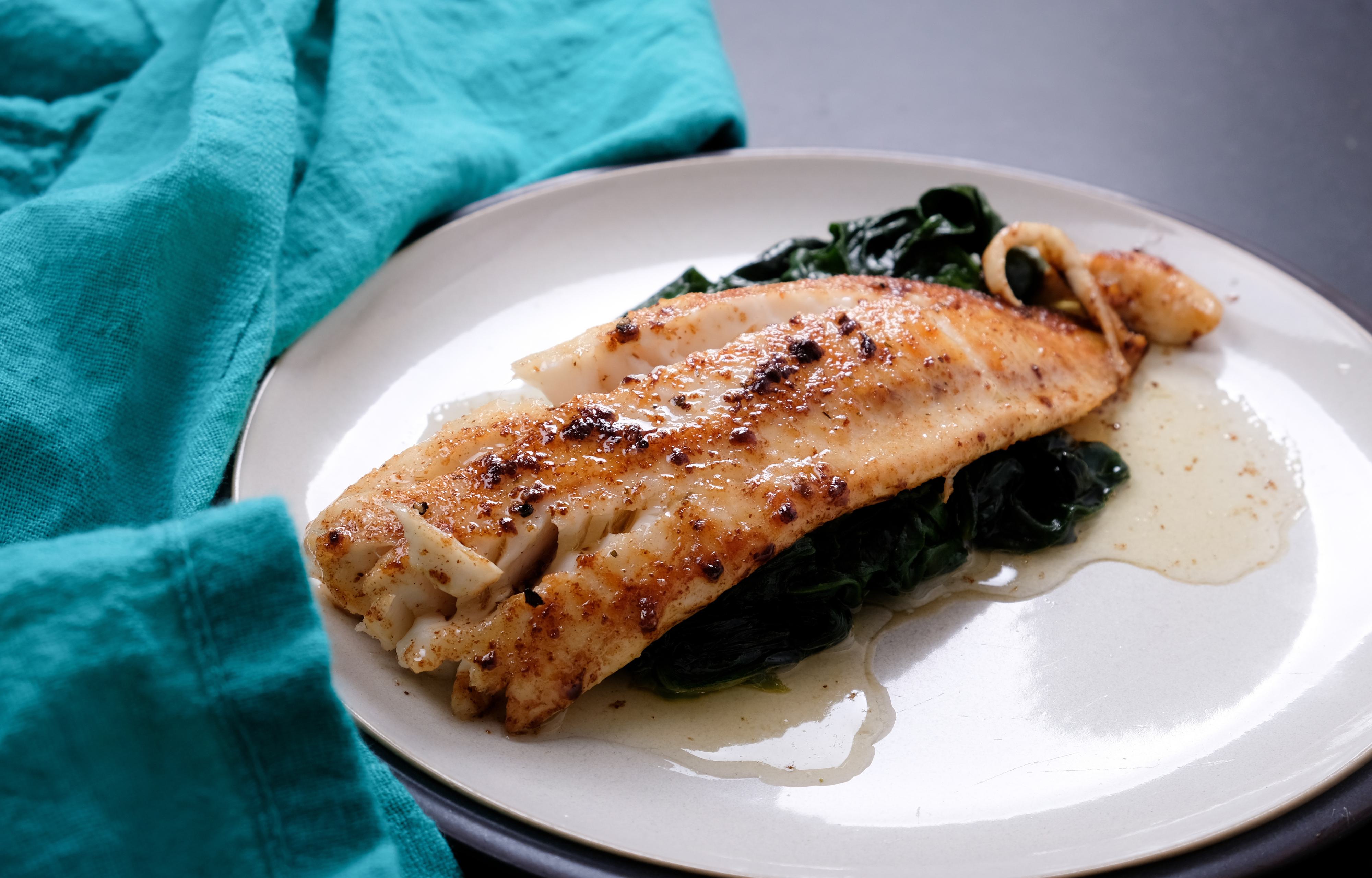 2018 Etoile Vineyard Chardonnay paired with Seared Petrale Sole
Skill: intermediate Serves: 4
Elegant and beautiful, the 2018 Etoile Vineyard Chardonnay shines on its own with bright acid and creamy undertones. These notes come to life when paired with bright summer vegetables and fresh Sole, taking this brilliant wine to the next level.
Ingredients
4 filets lingcod (or other white fish)
1 zucchini
1 summer squash
2 ears of corn
2 bell peppers
1 can cannellini beans (drained and rinsed)
2 ¼ cups cups corn stock (preparation listed below)
neutral oil, such as canola or grapeseed
salt
juice of one lemon
Directions
Corn Pudding: Using a blender, process half of the corn and 2 ½ cups of the corn stock until smooth. After the corn is processed, pass the purée through a mesh strainer or sieve.
Pour the purée into an appropriately sized saucepot. Very gently simmer the purée until it has thickened to the consistency of pudding.
Succotash: Cook the remaining corn in a small saucepot with oil and salt. Reserve the corn on a plate lined with a paper towel.
Dice the zucchini and bell peppers into 1" pieces. Using a large sauté pan on medium-high heat, sauté the vegetables and season with salt until barely cooked through.
Using the same plate as the corn, rest the vegetables and reserve. Adjust seasoning as needed.
Ling Cod: Take the filets out of the refrigerator 30 minutes before cooking. Using a paper towel, pat the filets dry.
Heat a large nonstick pan on medium-to-high heat. Once the pan is fully hot, add neutral cooking oil to the pan and gently sear on one side, until the edges become golden brown. Gently flip the fish and finish cooking.
When the cod is cooked through, set on a plate lined with a paper towel.
Plating: Wipe the nonstick pan and add oil.Heat the corn pudding in a small pot.
On medium heat, sauté the reserved corn, bell peppers, zucchini, and white beans. Gently reheat until the beans are warmed through. Season with lemon juice.
On four plates, place a large dollop of corn pudding down. Add the succotash on top of the pudding.
Garnish with the seared lingcod and serve.