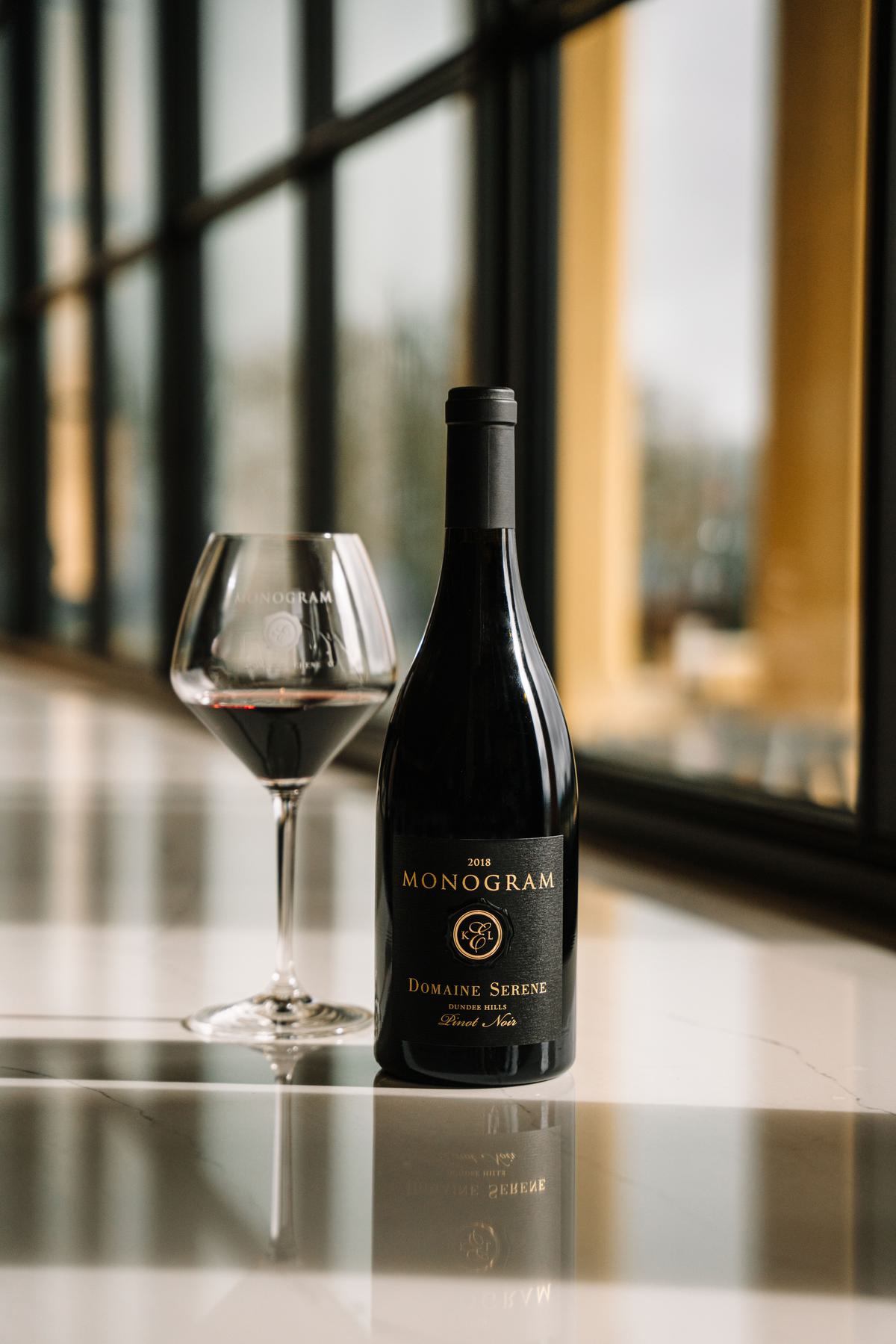 Monogram 6-Pack Vertical
---
From our inaugural vintage, 'Monogram' has exacted our vision of the "perfect" Pinot Noir, stemming from late co-founder Ken Evenstad's love of barrel tasting and long-held desire to produce a wine that could compete with the world's best Pinot Noirs. 2012 'Monogram' 2014 'Monogram' 2015…
From our inaugural vintage, 'Monogram' has exacted our vision of the "perfect" Pinot Noir, stemming from late co-founder Ken Evenstad's love of barrel tasting and long-held desire to produce a wine that could compete with the world's best Pinot Noirs. 
2012 'Monogram' 
2014 'Monogram' 
2015 'Monogram' 
2016 'Monogram' 
2017 'Monogram' 
2018 'Monogram' 
"The finest wine I have tasted from Oregon this year was the 2018 Domaine Serene 'Monogram' Pinot Noir which will rival anything in its region. Texturally this is ethereal and pillowy. Dense and layered with a cornucopia of dark fruit and non-fruit flavors, this has some sensational aging potential." 
- Owen Bargreen, 99 Points: 2018 Domaine Serene, 'Monogram' Pinot Noir, Dundee Hills, Oregon
Looking for more?
Grab another bottle!
Enjoy Our Prestigious Oregon Wines
Domaine Serene Memberships
Two Selections Per Year
24 Bottles Per Selection
5 Rewards points per dollar spent

For the ardent connoisseur of Domaine Serene wines, the Gold Eagle membership unlocks the cellar door to highly sought-after gems and unrivaled membership benefits.

Price Range per Shipment: $2,500 - $2,900

Reward Points per Shipment: 12,500 - 14,500

Two Selections Per Year
12 Bottles Per Selection
4 Rewards Points per dollar spent

The Grand Cru membership provides an admirable blend of access to small-production wines, luxurious winery tastings, and events. 

Price Range per Shipment: $1,100 - $1,300

Reward Points per Shipment: 4,400 - 5,200

Three Selections Per Year
6 Bottles Per Selection
3 rewards points per dollar spent

The Estates membership is your point of departure on a journey of appreciation for Pinot Noirs and Chardonnays that rank amongst the world's finest.

Price Range per Shipment: $500 - $600

Reward Points per Shipment: 1,500 - 1800