September 24, 2023

/

News
Domaine Serene Announces Exciting Leadership Change: Liz-Lease-McCaffrey joins as new Chief Revenue and Marketing Officer
Domaine Serene, a renowned producer of premium wines, is thrilled to announce a new phase of growth and engagement under its refreshed leadership team. The company welcomes Liz Lease-McCaffrey as the Chief Revenue and Marketing Officer (CRO/CMO) and announces Rusty Field's expanded role leading the day-to-day operations of our U.S. and French businesses. This strategic decision aims to build upon a legacy of past success and create more opportunities for member and employee engagement that match the exceptional quality of the wines the Evenstad Estates portfolio produces. Together, Rusty and Liz form a dynamic and visionary leadership team poised to lead Evenstad Estates into an exciting new chapter.
Liz Lease-McCaffrey - Driving Focus on Membership Engagement, Guest Experience, and Marketing Strategy
As the newly appointed Chief Revenue and Marketing Officer, Liz Lease McCaffrey will lead Evenstad Estates' revenue generation efforts while directing marketing strategies with a strong emphasis on member engagement. With her expertise in the wine industry, Liz has a proven track record of driving growth and executing successful marketing strategies. She joins Domaine Serene and will be instrumental in the driving overall commercial success, overseeing all aspects of the Direct-to-Consumer business, Wholesale, Marketing and Membership initiatives.  Prior to joining the Domaine Serene, Liz had numerous leadership roles across the wine industry at Foley Family Wines, Huneeus Vintners, Duckhorn Wine Company, and Diageo / Chalone Chateau & Estates. With a Bachelor's degree in English Literature from Columbia University and several years of experience as a Network Engineer and Network Systems Administrator in New York City, Liz brings a unique perspective and a well-rounded skill set to her role at Domaine Serene.
Her strategic vision will focus on creating opportunities for members to further connect with the brand and experience the exceptional wines Domaine Serene offers. Liz's deep understanding of consumer behavior and her history of building strong relationships with members positions her as an invaluable asset to the organization.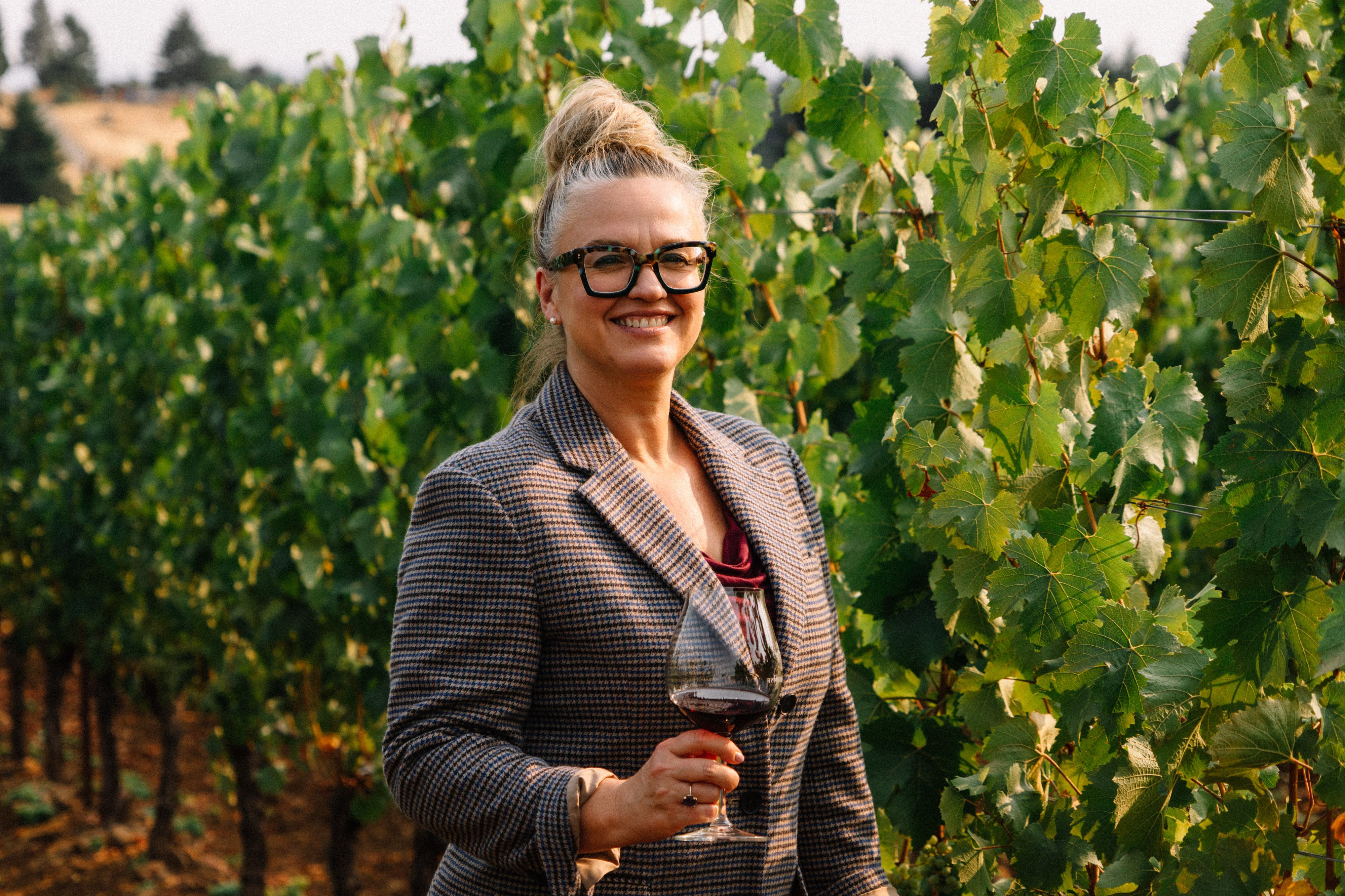 Rusty Field - Shifting Focus for Enhanced Success
Rusty Field, who joined Evenstad Estates as CEO in April 2022, brings a wealth of expertise and strategic prowess to the organization. With a proven track record of success as an executive leader, Rusty will now play a larger role in the day-to-day operations of Evenstad Estates. This shift in focus will ensure seamless execution of strategic initiatives, enhance operational efficiency, and reinforce the company's commitment to excellence. 
Driving Evenstad Estates to New Heights
Domaine Serene is confident that the combined expertise and leadership of Rusty Field and Liz Lease McCaffrey will drive the company to new levels of success and is dedicated to creating unparalleled opportunities for both member and employee engagement. The new leadership team's shared vision is to uphold the exceptional quality of the wines crafted by Evenstad Estates and extend that level of excellence to all aspects of the organization. By focusing on member engagement, the company aims to cultivate deeper connections with its loyal customer base and introduce new individuals to the world of Domaine Serene wines. Additionally, the enhanced operational approach will ensure that employees have the support and resources they need to thrive, fostering a culture of growth and innovation within the organization.