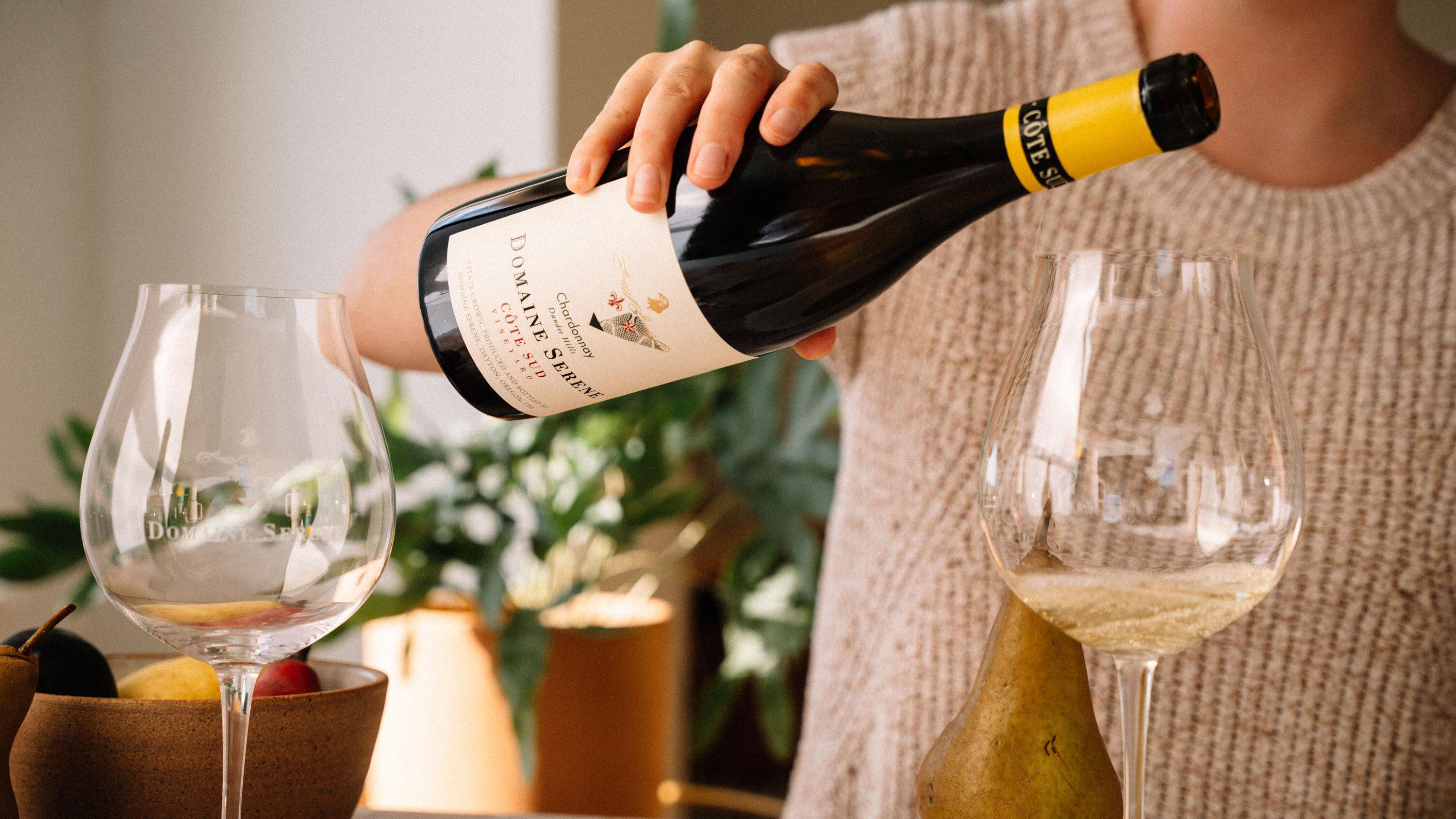 Top-rated Oregon wine
Top-rated Oregon wine by Wine Enthusiast Editor's Choice, Domaine Serene 2016 Côte Sud Vineyard Chardonnay (Dundee Hills), 95 Points.
Oregon Sandwiched between California and Washington—and their prodigious array of stylish Chardonnays—Oregon's classy efforts can easily be overlooked. Yet, as a much-lauded producer of world-class Pinot Noir, why can't Burgundy's iconic white wine grape also thrive in Oregon? In fact, it does.
The state's Chardonnay renaissance began quietly with the introduction of Dijon clones to the Willamette Valley almost 30 years ago. Decades later, with experimentation in clonal selection, site development and improved winery practices accomplished, the subtlety and intensity of Oregon's best versions differentiate them from the crowded West Coast competition.
In ripe, balanced vintages such as 2016 and 2018, they retain vivid acidity, which brightens rich stone-fruit and tropical-fruit avors. It also allows winemakers to cut back significantly on the percentage of new French oak used.

In cooler vintages like 2017, the grape's inherent transparency and elegance punches up the aromatics, bringing nuances of soil and site, herb and earth, along with crisp citrus fruit. Some winemakers try to enhance these qualities with all-stainless, concrete egg and clay amphorae-fermented wines, which prove that barrel aging is only an option, not a requirement, for complexity.

The warmer, drier climate in Southern Oregon's Rogue Valley pumps up tropical fruit avors and yields round, forward wines that still retain moderate acidity. On the cool northern border demarcated by the Columbia River, the wines are leaner, with high acid fruit avors of citrus and green melon.

Chardonnay's epicenter, however, is the northern Willamette Valley, where producers have found success with native yeasts, mix-and-match fermentation vessels and nonintervention winemaking. Here, clonal and block selections abound, along with vineyard and appellation-specific bottlings.