---
Ken and Grace Evenstad invite connoisseurs to be part of the Maison Evenstad Legacy through exclusive access to a collection of hand-selected wines from Burgundy's finest terroirs. The Corton appellation is unique in that it grows both Pinot Noir and Chardonnay. Sourced from top Grand Cru parcels,…

Ken and Grace Evenstad invite connoisseurs to be part of the Maison Evenstad Legacy through exclusive access to a collection of hand-selected wines from Burgundy's finest terroirs. 

The Corton appellation is unique in that it grows both Pinot Noir and Chardonnay. Sourced from top Grand Cru parcels, this brilliant wine represents some of the highest level of quality Chardonnay from the Côte de Beaune. Beautiful and vibrant, the complexity of this Chardonnay showcases the influence of the Corton appellation and represents an excellent addition to the well-rounded Burgundian  collector's portfolio.

Aged for 16 months in French oak barrels the 2019 Corton Grand Cru is a stunner. It offers scintillating yellow peach, green apple, toasted brioche, honeysuckle, sweet cinnamon powder, crème brûlée, sweet mint, and wet volcanic soil. A palate that is finely knitted together of stone fruits, flowers, and a hint of herbs that evolves across the back palate. It is supported by engaging minerality and a long and luscious finish.
Technical Details
Vintage: 2019

Varietal: Chardonnay
Appellation

Corton

Alcohol %

13

Varietal

100% Chardonnay

Barrel Aging

16 months in 100% French Oak

Harvest Date

9/14/19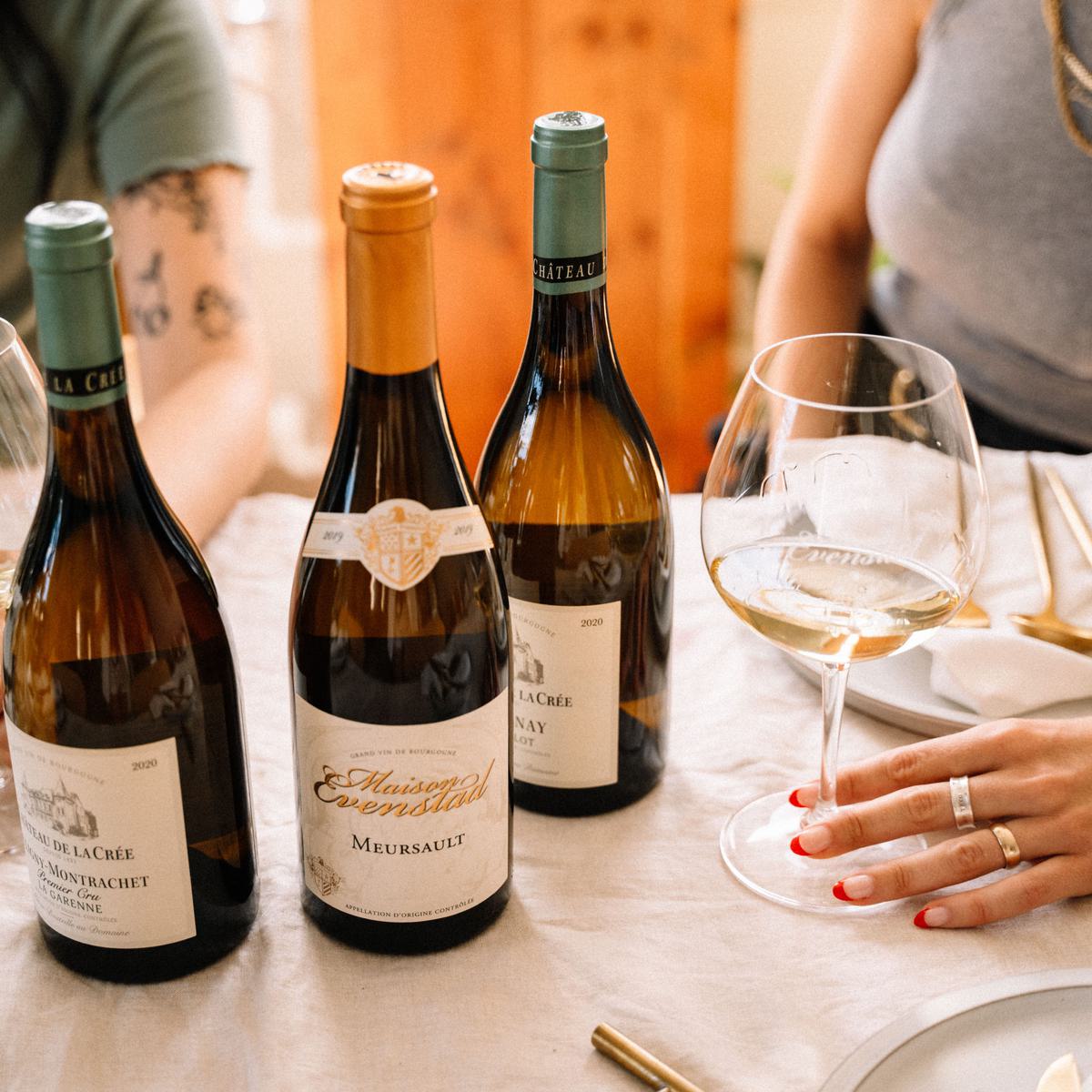 Distinguished Recognition
Accolades

&

Reviews