October 23, 2023

/

Recipes
Discover the perfect pairing: Sommelier Molly's Signature Recipe for her Favorite Wine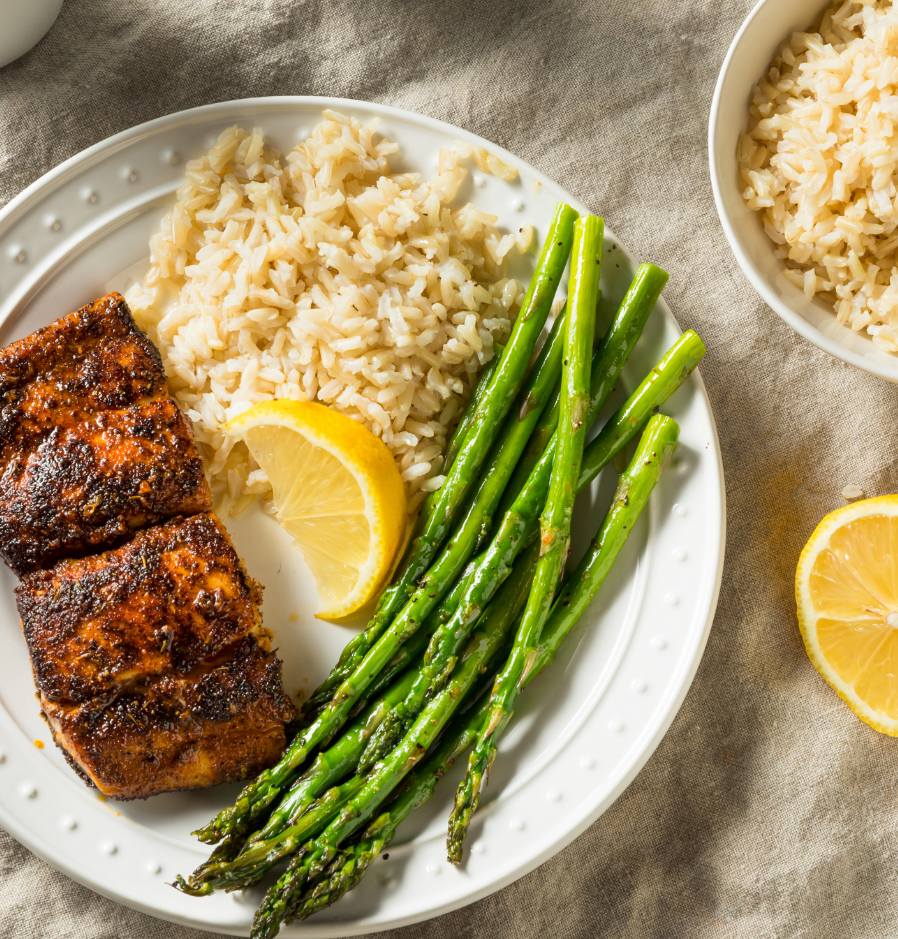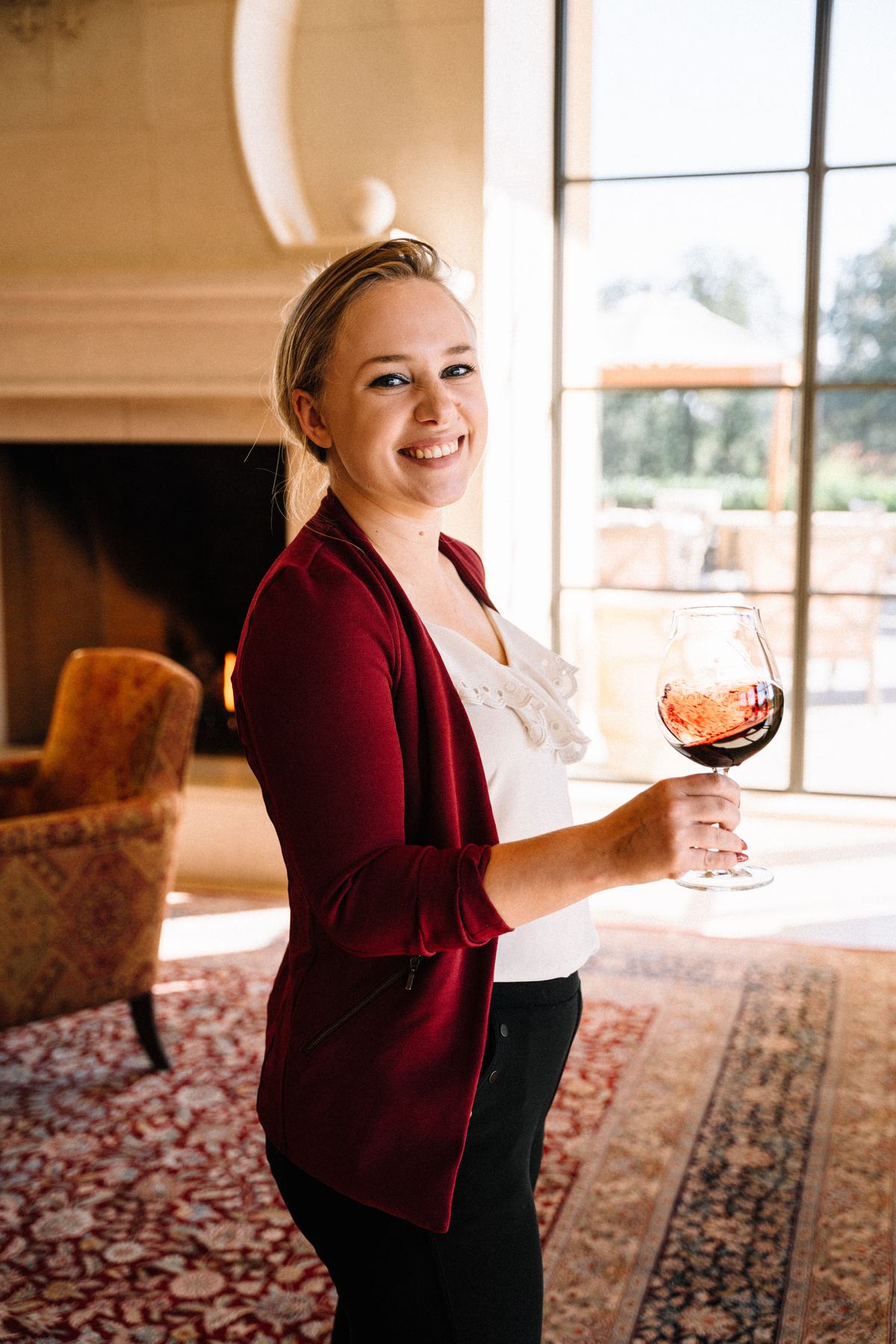 The Meals that Mean the Most
Molly's Fall Food Pairing Guide
"The lean, complex palette of the 2019 Winery Hill is made softer and more lush by the introduction of the rich Snapper. The 2019 Winery Hill Pinot Noir also tames and elevates the blackening spices, making the dark seasoning pleasantly flavorful and gentle, and elevating the citrus notes. This pairing plays with opposites and causes both the wine and dish to blossom in delectable ways."
Blackened Halibut with Tri-Pepper Melody, Lemon Rice, and Spicy Butter Sauce
Ingredients
2, 4, or 6 oz halibut or snapper fillet
1 tbsp oil
¼ cup blacken seasoning
1 tbsp Brooks Vineyard smoked paprika
8 thin slices of jalapeño
1/4 of a red, yellow, and green bell pepper
1/4 of a red medium onion
1 tbsp green Tabasco
1 lemon: juiced/zested
¼ cup vegetable stock
1 tsp capers
2 tsp caper brine
1 tbsp white wine vinegar
6 tbsp butter
1 tsp salt and pepper
¼ cup Basmati rice
¾ cup water
1 tbsp butter to finish
Directions
You'll need 2 large sauté pans, and 1 small pot. You'll want to get your rice cooking first since it'll take 15-20 minutes cook on medium heat. Then start cooking the halibut and vegetables. Use 1 tbsp of oil for each pan.
Let oil get hot for both pans. This is important so we can get a nice crust on the fish while also getting a nice char on the vegetables.
Once the oil is nice and hot, coat both filets with the seasoning and lay them filet side down. Let them sear for 5 min each side. Or until internal temp reaches 130-135. Make sure to temp the filets 3 minutes after the first flip. If the fish reaches 130 internal temp pull off and let them rest until vegetables are ready.
Now while the fish is cooking and the second sauté pan is ready add the peppers, red onion, and jalapeños. Cook for 3-5 minutes or until vegetables have some color. Now add vegetable stock and allow the pan to reduce the stock until thick. Once the sauce is thick add lemon juice, Tabasco, white wine vinegar and capers plus the brine. Let it thicken again and finish with butter. To make it easier, remove the vegetables and leave the sauce in the pan. Bring the pan back up to a simmer. Once the sauce comes back to temp, add the butter 2 tbsp at a time. Whisk until thick. Taste to adjust seasoning. Use salt but do not use pepper since the blackening seasoning has enough heat. Now once the sauce is finished the rice should be done.
Once the rice is done, toss in butter lemon juice and zest. Gently toss the rice to fluff it up.
Now that everything is finished, place the rice down then the fish along with the vegetables and top it off with the sauce. Pour yourself a nice glass of the winery hill Pinot noir and enjoy.
Our Sommeliers' Favorite Wines for Fall 2023 Meals