October 19, 2023

/

Recipes
Savor the flavors: Sommelier Elishca shares her secret recipe to complement the M.V. 5 Brut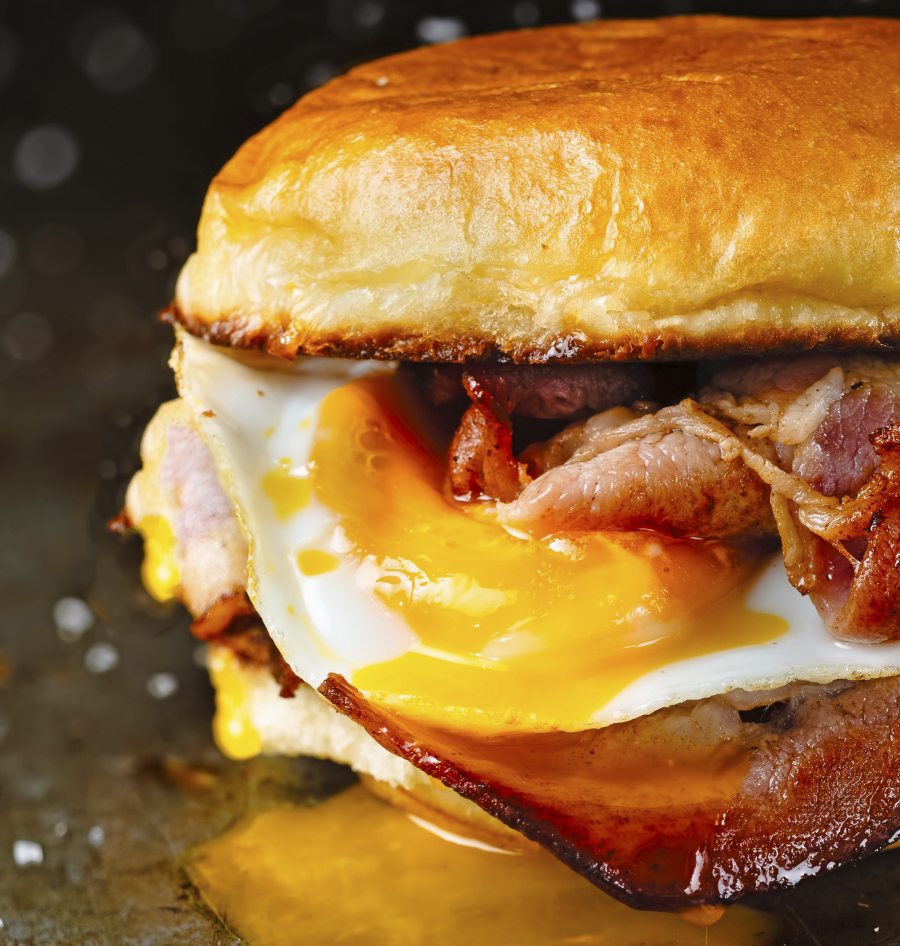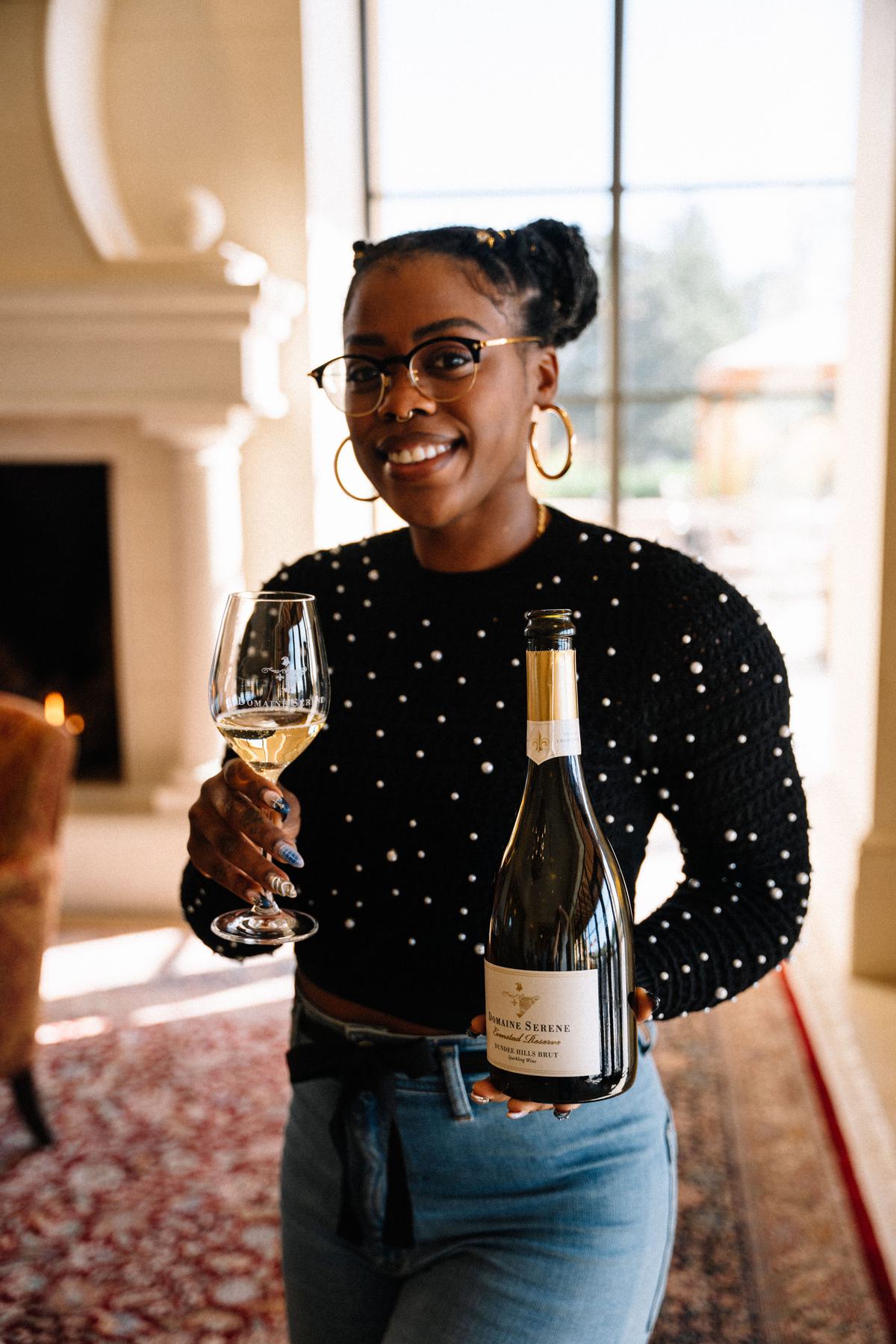 The Meals that Mean the Most
Elishca's Fall Food Pairing Guide
"I love the M.V. 5 Brut because it's an easy way to add a little bit of luxury to your life at any time of day! It's refreshing and vibrant, and it's impossible not to smile while enjoying it. It's a very versatile wine, with great acid, fine bubbles, and pleasant notes of citrus," Elishca says about this bubbly delight. Her recommendation is to pair this sparkling wine with a delicious Egg Soufflé Breakfast Sandwich for an elevated brunch at home.
Egg Soufflé Breakfast Sandwich on a Buttered Brioche Bun
Pair with Domaine Serene, 'Evenstad Reserve' Dundee Hills Brut M.V. 5 Sparkling Wine.
Ingredients
12 eggs
1 cup milk or heavy cream
salt
black pepper
3 cups hot water
2-3 tbsp chives
2 tbsp melted butter
6-8 oz shredded Gruyere cheese
Directions
Preheat the oven to 300°F. Line an 8x8 inch square baking dish with parchment paper and set it on a large-rimmed baking pan.
Add a dozen eggs, 1c of milk or heavy cream, salt, and pepper to a bowl. Use an immersion blender to blend everything together until combined.
Whisk in chives.
Pour the eggs into the prepared baking dish. Pour the hot water into the rimmed baking sheet, surrounding the square baking pan. The steam from the water bath creates an even gentle heat to cook the eggs.
Bake in the preheated oven for 40-45 minutes. The eggs are done when the edges and top are mostly set, but it jiggles slightly when you nudge it.
Remove the eggs from the oven and carefully pick the pan up and out of the water bath to allow it to cool slightly while you assemble the sandwich.
Dump the water out and wipe down the sheet pan. Preheat the oven to broil.
Place the brioche buns, inside-facing up, on the sheet pan. Brush each side with the melted butter. Broil for about 1 minute to toast the buns slightly. Remove them from the oven and add the shredded cheese on the top half of the burger buns. Place back in the oven and broil for another 1-2 minutes, until the cheese is melted.
Remove them from the oven and add whatever condiments you'd like to your sandwich.
Slice the eggs into 4 even squares of egg soufflé.
Assemble your sandwich and enjoy warm!
Our Sommeliers' Favorite Wines for Fall 2023 Meals