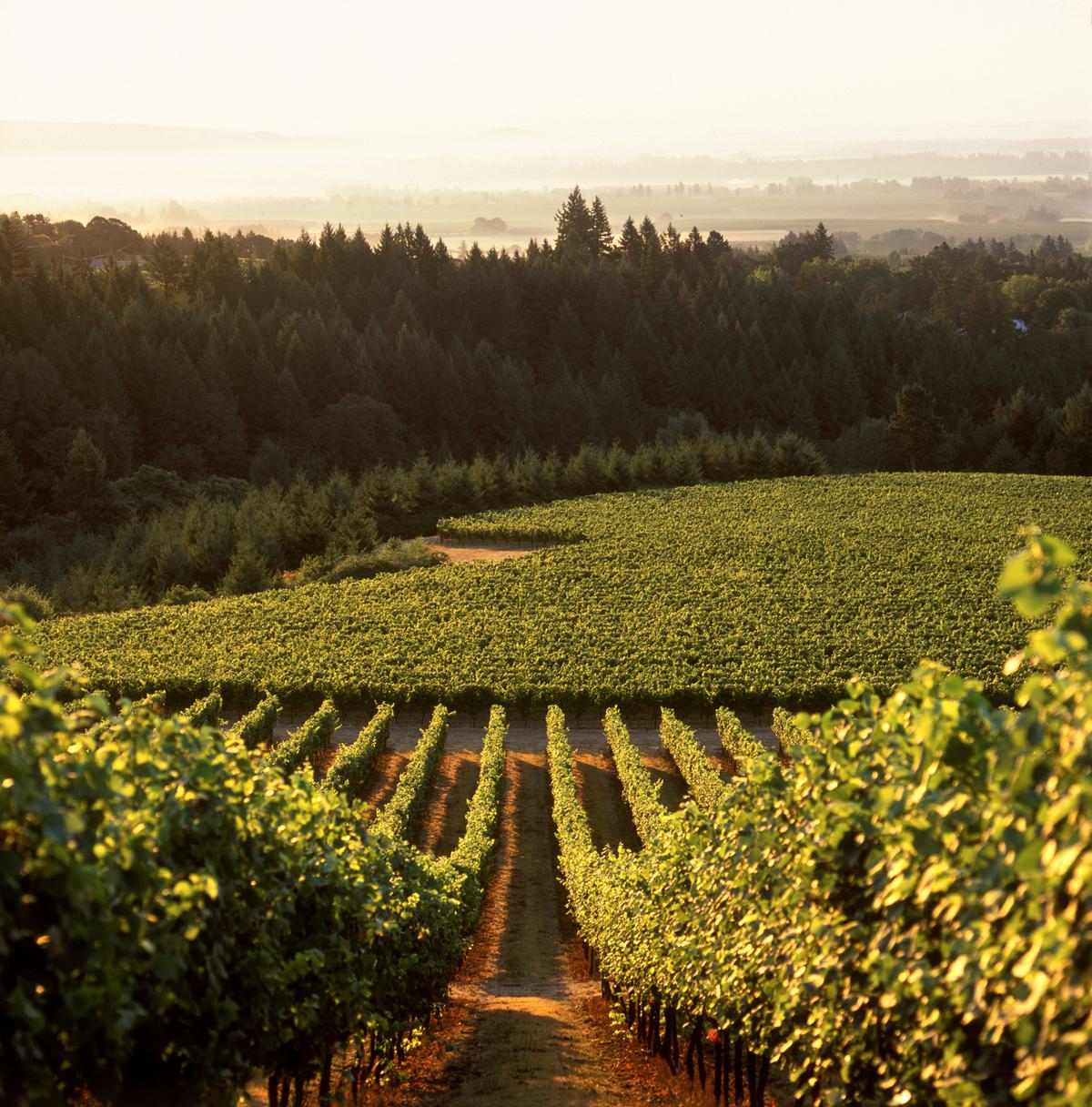 Domaine Serene
'Fleur de Vie' Demi-Sec M.V. 4
---
Picked exclusively from our estate vineyards high in the Dundee Hills, the grapes chosen for the Fleur de Vie Demi-Sec benefit from prime exposure at this high altitude. Finely and carefully sweetened, this semi-dry number is the fourth release of the Fleur de Vie and represents a true demi-sec in…
Picked exclusively from our estate vineyards high in the Dundee Hills, the grapes chosen for the Fleur de Vie Demi-Sec benefit from prime exposure at this high altitude. Finely and carefully sweetened, this semi-dry number is the fourth release of the Fleur de Vie and represents a true demi-sec in its ability to pair with a wide range of dishes selected from any menu and for any occasion.
 
The Fleur de Vie M.V. 4 offers delightful notes of honeysuckle, honeycomb, brioche, gingerbread, dried apricot, lemon custard, lemon meringue, and sweetness on the nose. With a palate that is broad, wide-end and deep, this wine offers a sensation that's akin to a funnel in the way it comes into the mouth and then gets wider and wider, delivering a delightful texture. Notes of white nectarine, peach, and lychee blend to offer you a symphony of flavors that leaves you yearning for more. The finish of the Fleur de Vis M.V. 4 is perfectly balanced across all dimensions, providing an unforgettable experience to any wine lover.
Technical Details
Appellation

Dundee Hills

Alcohol %

12.2

Varietal

60% Pinot Noir / 40% Chardonnay

Bottling Date

Disgorging Date: 3/21/22

Cases Produced

400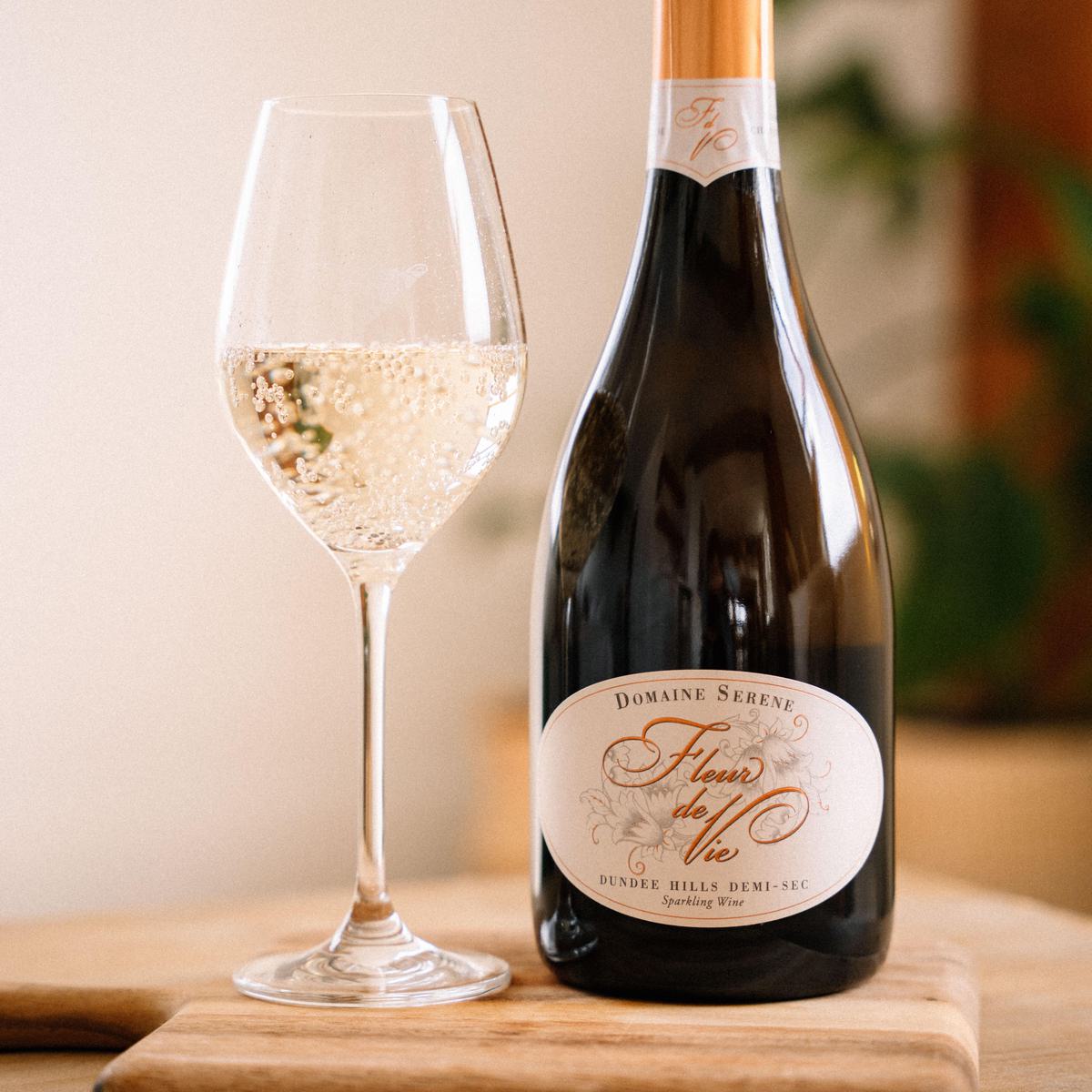 Distinguished Recognition
Accolades

&

Reviews
Owen Bargreen

"The really good Domaine Serene 'Fleur de Vie' Dundee Hills Demi-Sec M.V. 4 Sparkling Wine is one of the great wines of its kind. The wine offers loads of mouth-watering acidity with a touch of sweetness with ripe nectarine, mango and Pink Lady apple flavors alongside the beautiful tension. 28G/L dosage. Drink 2023-2032."