---
Ken and Grace Evenstad invite connoisseurs to be part of the Maison Evenstad Legacy through exclusive access to a collection of hand-selected wines from Burgundy's finest terroirs. The Corton appellation is unique in that it grows both Pinot Noir and Chardonnay. Sourced from the Grand Cru parcel…
Ken and Grace Evenstad invite connoisseurs to be part of the Maison Evenstad Legacy through exclusive access to a collection of hand-selected wines from Burgundy's finest terroirs. 

The Corton appellation is unique in that it grows both Pinot Noir and Chardonnay. Sourced from the Grand Cru parcel Les Renardes, this brilliant wine represents some of the highest level of quality Pinot Noir from the Côte de Beaune. Elegant and pleasing yet with a fine structure, it is emblematic of the diversity of the Corton appellation. Although varied in style, it is always age worthy and represents an excellent addition to the well-rounded Burgundian collector's portfolio.

Gorgeous fresh fruit aromatics of strawberry and rhubarb are accented with notes of dried orange peel and purple flowers. Endlessly delightful and sure to please a variety of palates, this wine is round, opulent and lovely, balanced with vibrant acidity, and perfectly poised for drinking in its youth as well as collecting.
Technical Details
Vintage: 2019

Varietal: Pinot Noir
Appellation

Corton

Alcohol %

13

Barrel Aging

18 months in 100% French Oak

Harvest Date

9/13/19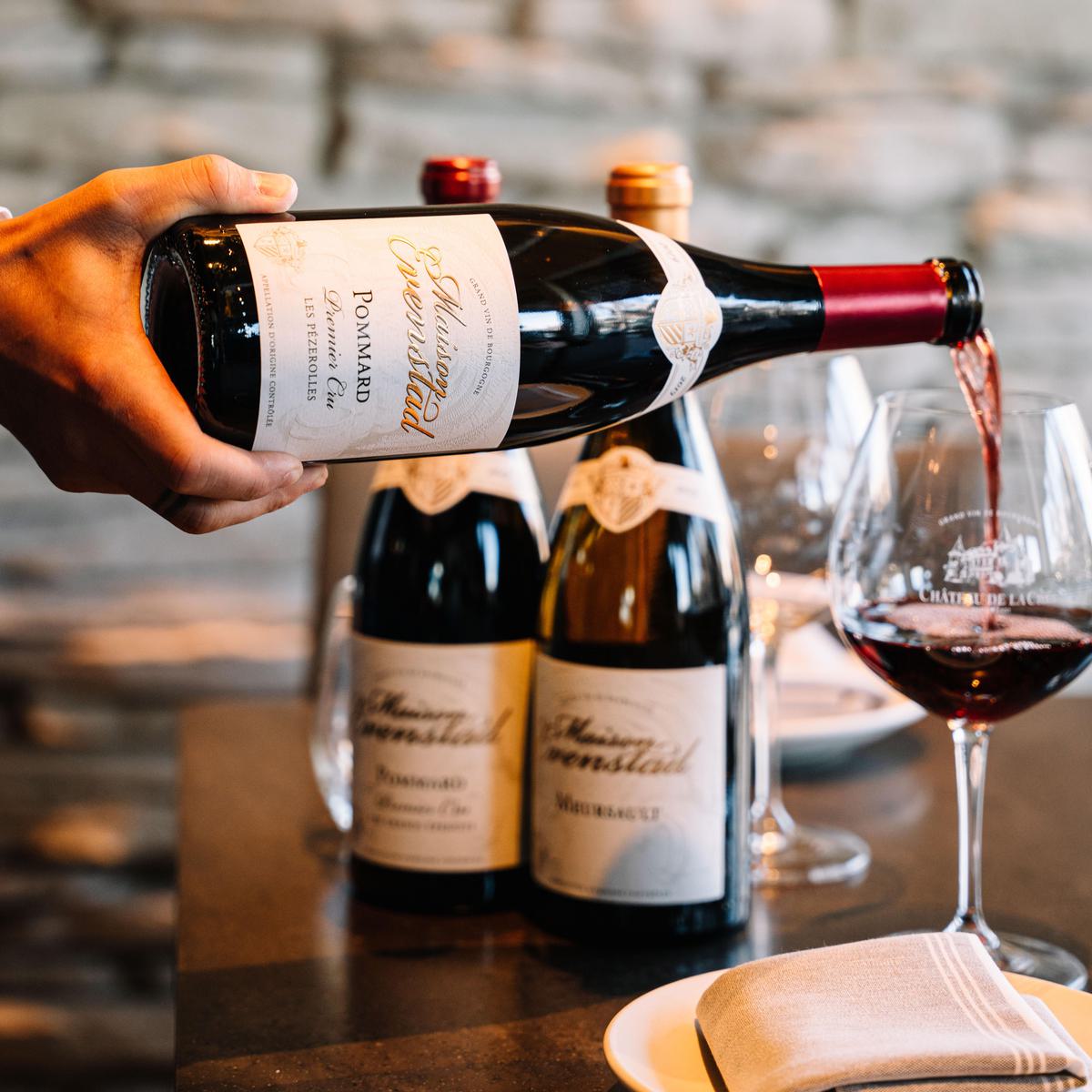 Distinguished Recognition
Accolades

&

Reviews
International Wine Report

"The 2019 Corton Grand Cru Les Renardes from Maison Evenstad is profoundly complex on the nose with seductive aromas of vibrant blackberry and red raspberry mixed with briar patch, pencil shavings, milk chocolate, tobacco leaf, and cedary herb scents. Incredible complexity follows on the palate, with additional flavors of dried mint and mountain huckleberry. A superb line of acidity, scintillating intensity, and a fresh spiciness on the palate make this the standout of all the Maison Evenstad red Burgundies that I tasted. Enjoy this one over the next 20 years. Only 75 cases produced. Highly recommended."